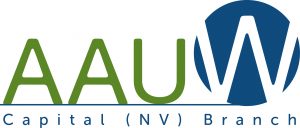 The American Association of University Women (AAUW) is a nationwide network of more than 100,000 members and donors, with 1,000 branches and 800 college/university institutional partners.
AAUW advances gender equity for women and girls through research, education and advocacy. Our nonpartisan, nonprofit organization has more than 170,000 members and supporters across the United States, as well as 1,000 local branches and more than 800 college and university members. Learn more and join us at www.aauw.org.
AAUW Capital Branch has a dynamic collection of women who are involved in the community through a variety of support and social activities.
______________________________________________________________________________________________