AAUW Capital (NV) Branch Scholarship 2018
 AAUW's mission is to advance equity for women and girls through advocacy, education, philanthropy and research. The AAUW Capital (NV) Branch promotes equity, lifelong education, and positive societal changes.
Scholarship Recipients honored at Luncheon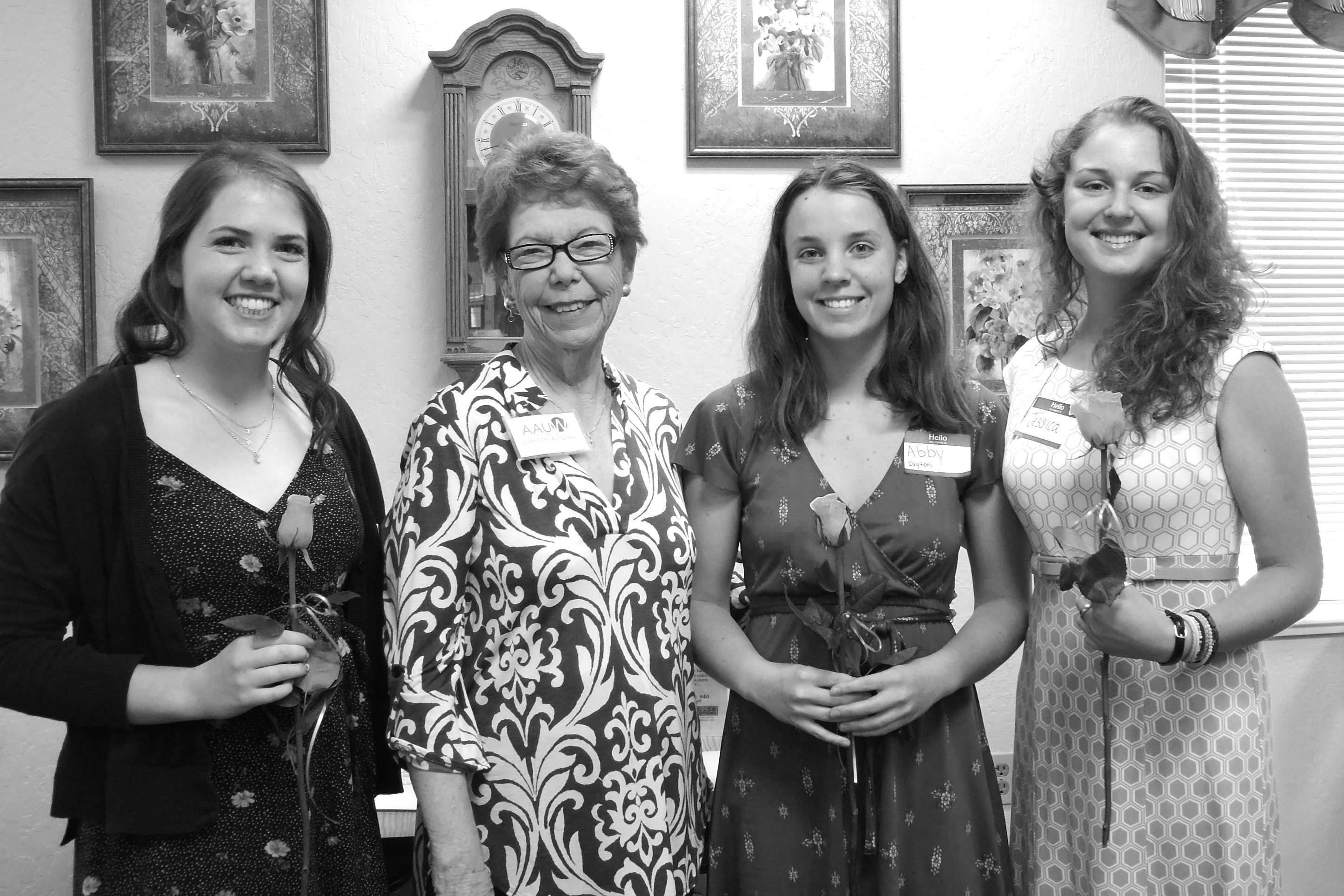 Isabella Bruketta (Carson High), Abigail Sikora (Dayton High) and Jessica Preston (Carson High),  were honored by AAUW Capital Branch at a luncheon on Saturday, June 2nd. Each of these young women received a $1,000 scholarship which will be used as they pursue degrees at the University of Nevada, Reno.  Also pictured is Caroline Punches, Branch President.
The AAUW Capital (NV) Branch raises funds through annual pecan sales and the Feast of Chocolate. The net proceeds of these events are used to fund a number of local educational programs, including these scholarships for local high school female graduates. We are very appreciative of the local community for supporting us in our fundraising endeavors.
You can read more about these amazing young women in this section under the "2018 Scholarship Recipients" tab.