Many Capital Branch members enjoy participating in organized Interest Groups. Besides the opportunity to interact with educated, active women who support our mission, Interest Groups provide the added opportunity to meet with others who share individual interests.  Branch members have many and varied interests.  Presently these groups meet on a regular basis:
Book Discussion Groups:   An Evening Book Group meets the third Thursday of each month at 6:30 P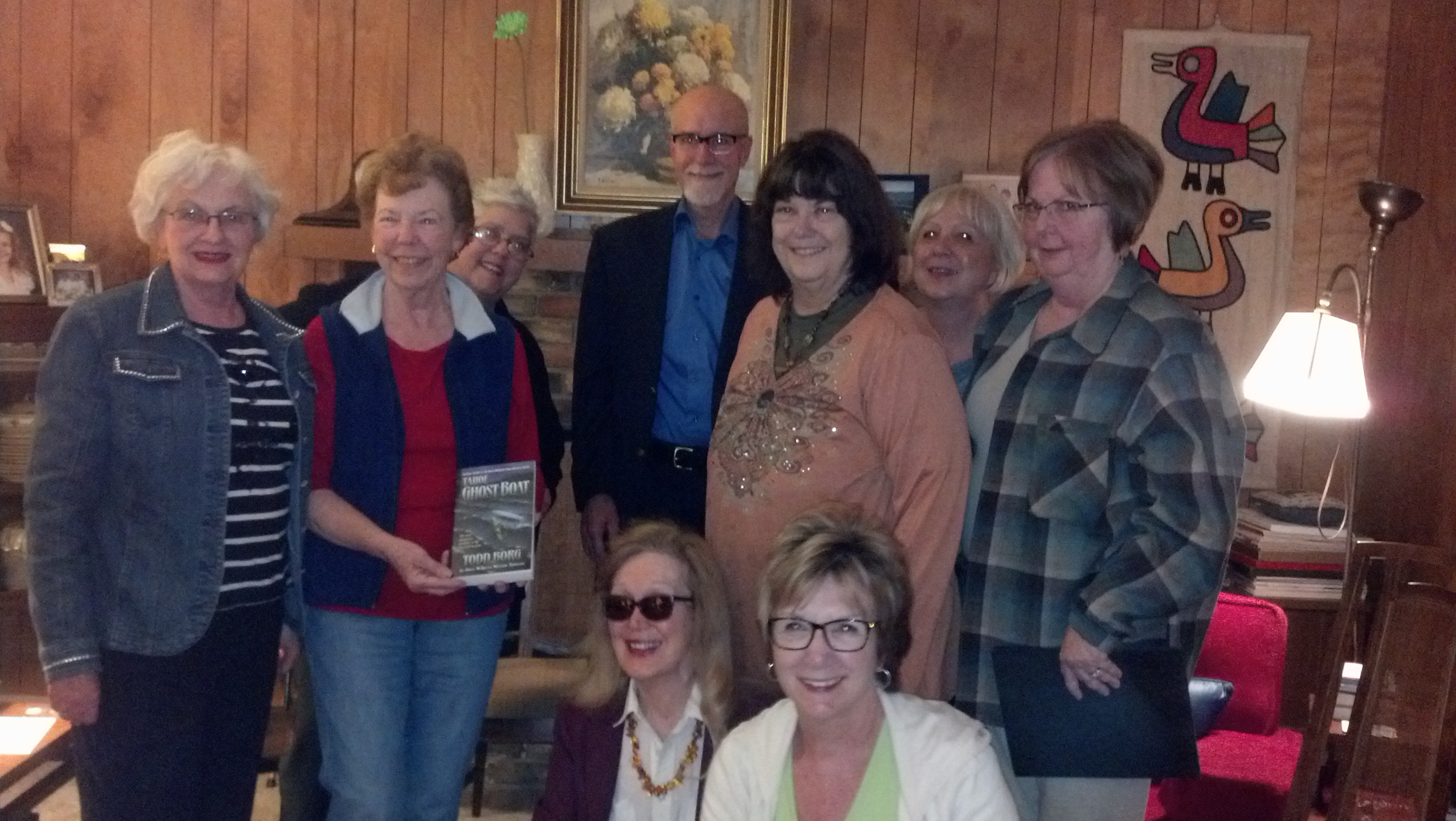 M at a member's home. A variety of books from mystery, political history, women's rights to humor will be discussed.  An Afternoon Book Group meets monthly on the third Friday at 2:00 PM. This group discusses a variety of books, a separate list from the evening group. Branch members may attend both.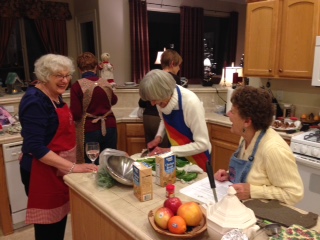 Gourmet Group: For members who enjoy cooking and eating there is a Gourmet Group. A variety of menus are planned. Meeting times vary.  Couples are welcome in this group.
Great Decisions   Stimulating!  Lively!  Educational!   Would you like to discuss world affairs?  Would you like to know more about the foreign policy of the United States?  Do you have an interest in international issues?  The Great Decisions group is the place for you!  Together, we share a common concern about the place of the U.S. in the larger world.  We desire to know more about how the U.S. impacts our planet and our role in making a difference.    We are continuing discussions based on the 2016 study book.   Short articles give us a baseline for addressing current U.S. foreign policy.  All are invited to join in the discussion, whether or not you have been able to purchase a book.
Knitting Group  The Knitters' group meets in the afternoon on the second and fourth Tuesday of each month in a member's home.  This collegial group welcomes knitters of all skill levels including those beginners interested in learning.   We include a charity component, asking each member to complete one project each year for the charity of their choice.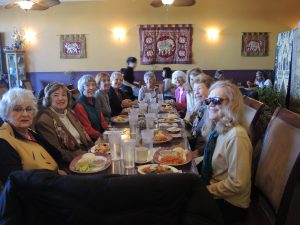 An Informal Luncheon is scheduled each month to provide an opportunity for newer members to get better acquainted and for all members to gather for good food and conversation. Restaurant locations throughout the area are chosen (and suggestions are most welcome)!